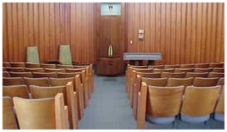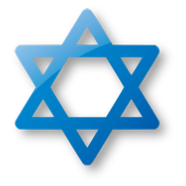 Office Hours:
Mon-Tues-Thurs.
9:30 am - 12:00 pm
Closed holidays
1715 Meister Road
Lorain, OH 44053


Your charitable donation to the ABI Temple helps sustain the vibrant community we have created. Donations can be made online or by mail.
Click the button above to go to the
donation page to learn how.







Saturdays
(Beginning April 2)
10:00 AM live at temple or
via Zoom
Contact Mark Jaffee for
Zoom link:
Holiday Services
Times will be announced on
Home & Events pages.

Your Privacy
ABI Synagogue is committed to protecting your privacy online. This privacy policy explains the practices we use on our website. By using this site, you consent to the terms and conditions of this privacy policy. Agudath B'nai Israel reserves the right to modify its privacy policy at any time. Anyone may access this web site without providing personal information. If you have questions that are not covered here, please contact us.
Information Collection and Use
We believe that personally identifying information, such as your name, postal and email address, or telephone number, is private and confidential. General access to our website is allowed, without providing any personally identifying information. Personally identifying information is collected only when you voluntarily submit it, such as when you email comments, make a donation, or request information.
Agudath B'nai Israel Synagogue never provides or sells email or any other personal information for commercial purposes.
Terms of Use
ABI Synagogue makes every possible effort to ensure that the information published on its website is accurate and up to date, but does not accept any responsibility for errors or omissions and reserves the right to make amendments at any time and without prior notice. We do not accept any responsibility for any loss or damage suffered by you (directly or indirectly) by making use of the information on this website.
ABI Synagogue is not responsible for any loss, additional costs or damage howsoever arising, suffered as a result of using the hyperlinks provided to any third party web sites. ABI Synagogue may provide links to third party websites for the convenience of users. By linking to these websites we in no way endorses the contents, views or information held on such sites.
It is always wise to run an anti-virus program on all material downloaded from the Internet. We cannot accept any responsibility for any loss, disruption or damage to your data or your computer system which may occur when using material downloaded from this website.
Any dispute arising under these terms and conditions shall be subject to the exclusive jurisdiction of the courts.
Please also refer to Your Privacy for additional terms that apply in relation to your use of our website.